Making the decision to purchase a used car is a serious decision that shouldn't be taken lightly. With so many options available online these days, the process can be overwhelming, to say the least. But not all used cars were created equal, as all automotive manufacturers have good years and bad years in terms of design, reliability, and functionality.
Although it's possible to save money by finding a well-maintained older car, oftentimes, used cars have been neglected by their previous owners once their warranties ran out of time or miles. It's very important to first put in the time necessary for doing solid research in the decision of what car you want, and then, once you've decided which car you want, it's even more important to be very patient and find the exact right unit that checks all the boxes. Definitely, don't ever buy the first car you go see.
Begin by doing research at home and deciding the purpose for which your car will be used. Is it going to be a daily driver? A road trip commuter? A weekend hobby? A truck with four-wheel drive or a coupe with all-wheel drive? Performance fun or stately daily driving?
The next step is to create a list of good options that meet as many requirements as possible. But with so many choices, that list can grow pretty big pretty fast. To help make your decision easier, keep scrolling for 20 of the best cars available on today's secondhand market.
20. 

Subaru WRX STI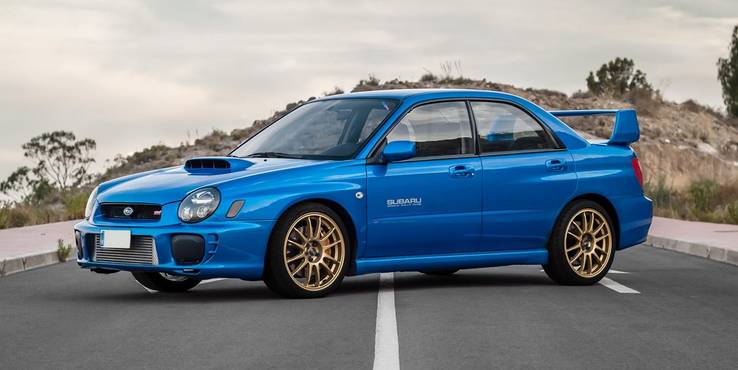 When it comes to reliability, performance, and all-around utility in the form of a sedan, it's hard to beat the Subaru WRX in its rally-inspired STI form. While the huge rear spoiler says "sports car," the simple interior says "functionality."
The STI is lightweight and powerful, with razor-sharp handling and legendary reliability thanks to its stout turbocharged 2.5L boxer engine and racecar-derived drivetrain.
The "bugeye" STI pictured above was the first generation to reach US shores, making it highly sought after and especially difficult to find in stock form. Most examples have been tuned or modded extensively, but a low-mileage, lightly modified bugeye STI can be found for $15,000-18,000. Though with the extensive aftermarket support available for Subarus, rougher examples can be had for the amateur mechanic who's looking to spend significantly less.